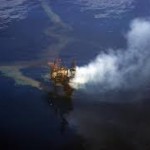 My car has been stuttering a lot when I drive it. It's a Pontiac Grand Prix Se, and it's leaking oil, I've already gone through a gallon of oil in the past 2 days. When I look under the car, its soaked in oil and I can see it dripping out.
My boyfriend is semi mechanically inclined, he's done two years of mechanics through his high school and he hasn't really looked at it yet, but I was wondering if there were common problems with these Pontiac's that I should look at when we look at my car, or if it was something in general that you knew about.
Please let me know your opinion as soon as possible for I'm afraid my car is going to stop in traffic on my way home from work today. Thank you
Grace
Hi Grace,
With this large of an oil leak I would NOT continue to drive this vehicle until you get it looked at. This has to be a very large oil leak and permanent engine damage can occur if the engine runs low on oil…and if the leak is as large as you say it is damage can occur in a day or so.
I don't know of any common issues with this model, so I would start your oil leak search at the top of the engine then slowly work your way down to the bottom. Since the engine is covered in oil it will be difficult to locate the leak.
So, I would recommend you visit your local auto parts store and buy a FEW cans of CRC BrakeKleen (that's the brand name).
Brake Cleaner works best because you don't have to wash it off with water, it is non flammable, and dissolves oil almost instantly. There are cheaper brands, but that particular brand works 100X better than the competition, so it is worth paying a little bit more for it.
Possible areas on the engine that can produce a large leak like you have:
1. Valve cover gaskets
2. Engine oil filter
3. Rear main bearing seal
4. Engine oil pan drain plug
5. Timing cover seals
Also have your PCV system checked out. The PCV system is like a ventilation system for your engine. If the PCV is stopped up with dirt or not working it will cause the engine to build up to much internal pressure which will cause oil seals and gaskets to crack and leak. If you fix the leaking seals/gaskets and not repair the PCV system the problem will re-occur.
Keep me posted as to what you find out.
Please share this with your friends,
Austin C. Davis
BTW….the stuttering could be due to the fact that you have this serious oil leak, which could be getting oil on the spark plugs or spark plug wires causing your stutter problem. I would correct the oil leak first and see if that solves your engine stutter problem.
Hey Austin,
thanks for all the advice, we haven't tackled the oil leak, and probably wont get to it till Saturday. I guess it's not as big as I thought, I just put too much oil in. The stuttering actually was coming from the spark plugs, and we're going to change those and the wires, because it was having trouble starting so we knew that had to be the problem.
I was also having problems with the tensioner pulley and serpentine belt, I guess because there was a knocking sound coming from the front of my car. So Basically my car just needed a tune-up, which I didn't know I was supposed to do about every 60,000 miles. But yeah, thanks for all the advice it really helped.
Reader Follow up
Since then I have replaced the spark plugs and wires.. And I've done the tensioner pulley, and serpentine belt, which eliminated the knocking noise coming from my engine. I'm still having stuttering problems though.
We're going to change the oil and filter tonight, but I have a feeling the problem is going to persist. Is there anything you can suggest to check? This is becoming a giant nuisance considering I feel my my car is going to die every time I stop.
Thank you
Grace
Hey again Grace
Grace,
The next thing to do is pay a mechanic to read your on board computer codes and get a proper diagnosis. We are just guessing at this point, which almost ALWAYS costs more than getting a proper diagnosis. Changing the oil and filter will not effect your problem.
1. There could be a low fuel pressure problem, due to a weak fuel pump
2. There could be a vacuum leak somewhere under the hood causing the problem.
3. You could have a dirty throttle body……which I think I told you to have cleaned by your local mechanic or fast lube place. You can have them check your throttle body and ask them if it needs cleaning, a dirty throttle body will cause rough idle, dying at idle and slow extended starts. It's a cheap good guess…..but still a guess.
Please share this with your friends,
Austin Davis