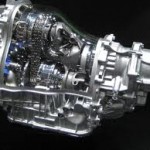 I checked your website and I couldn't find my answer so I decided to email you. My problem is that my car won't go in reverse. I just finishing paying off to fix my rear differential and got a 14 oil change at ez lube. when I went
home my car will not go in reverse. my father in law says that it might be my transmission but I would like to ask you.
thank you
Karen
Karen,
I would first look at the automatic transmission fluid level and make sure it is to the full line.
Most cars require that the engine be running and at normal operating temperature when you check the transmission fluid level. It might tell you how to do it on the transmission dipstick itself.
If the engine races (the RPMS) increase but the car does not move….you probably do have an internal transmission problem…….OR there could be something wrong in the new rear end, which does sound suspicious since you recently had work done on it.
If this is a manual transmission you might have an internal problem with the clutch or the transmission itself, although most manual transmissions are hydraulic, meaning they require fluid to operate. The clutch master cylinder is usually next to the brake master cylinder, and most cars use brake fluid as "clutch" fluid.
Keep me posted,
Please share this with your friends,
Austin C. Davis