2006 Kia Sedona Mini Van – My review and pictures
First off, I think the world of Kia. They really are taking the car industry by storm, I have no doubt in my mind that Kia will be a major player in the new car market very soon and I have a feeling the other manufactures feel the same way too..and are bracing themselves.
I bought my wife a new 2004 Kia Sedona basically because it was cheap and seemed to have just about all the bells and whistles as a Honda Odessy or the Ford Windstar, but came with a better warranty, higher safety rating and fuel economy. So why would you NOT buy a Kia? Yes it is manuafactured primarily in Korea (if it was assembled here it would drive the cost up…and some would argue drive the quality down) so despite the fact that it is made in another country why would you not buy one?
I can't answer that but I can tell you why I think you should at least visit your local Kia dealer and take a test drive.
A FEW features of the new 2006 Kia Sedona are:
3.8 Liter V6 Aluminum Engine – don't worry this is a good thing. 244 Horsepower (plenty)
5 Speed electric transmission with Sportmatic – lets you shift manually for added power
118.9 Inch wheelbase which is longer than the previous models
16 inch wheels standard and 17 inch on EX model – helps with fuel efficiency and suspension
Power sliding doors
Power windows in the sliding doors (very cool)
Heated seats
MP3/DVD/ Cassette stereo system
7 passenger seating 2 bucket+2 bucket+ 3 bench
Folding rear seats that fold down flat into the floor – tons of room inside for an adult bike
Removable second row seats
Power sliding rear lift gate – great if your hands are full
Back up warning system
8 Way power driver seat
and many many more!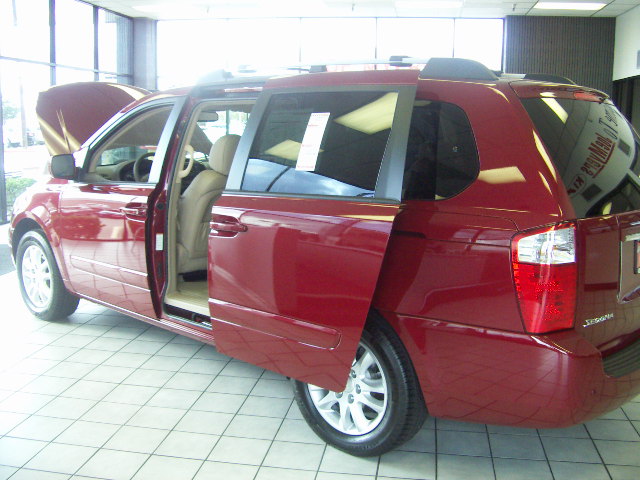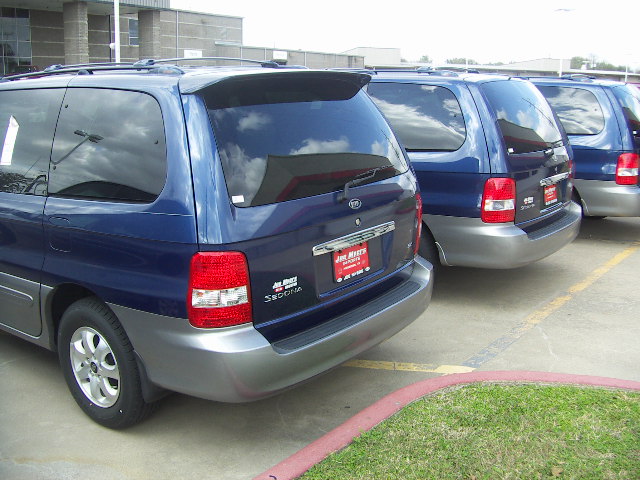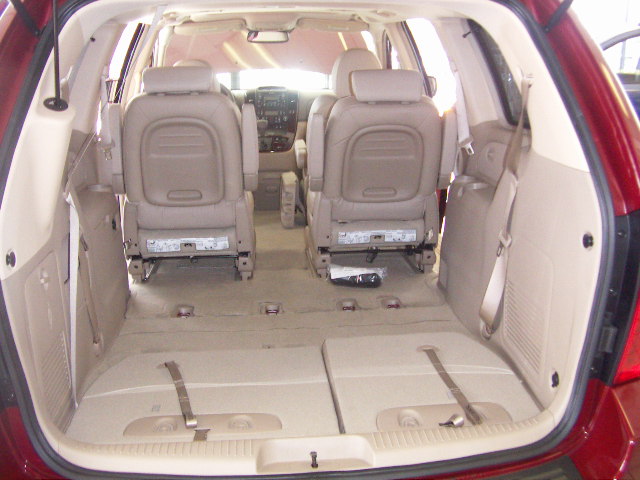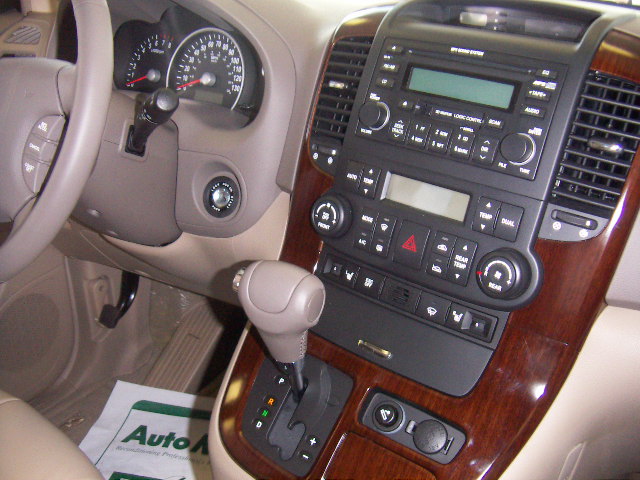 You really should…need to take the 2006 Kia Sedona for a test drive, or rent one from your dealer and take a long weekend. The seats feel great, it drives like a sports car, has great visibility, loads of power and performance, seats 7 full size adults COMFORTABLY and it looks great not to mention gets 18MPG city and 25 MPG highway.
Suggested sticker price is about $29,000 on a fully loaded model, and standard models start at about $19,000
If you are in the Houston area give Alvin Cantu with Joe Myers Kia a call and schedule a test drive 713.937.7800