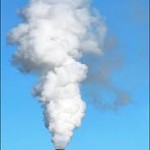 Hi. I just saw your website and I really hope you can help. Sorry if I'm wasting your time. I have a 1969 Chevy Impala. Had around 150,000 when I bought it.
It blows out gray or white smoke when I hit the gas not sure if I'm at a standstill. Not a little smoke but not a lot. enough though that everyone notices it. Car dies at lights when I try to go mainly if the engine is cold once its hot no stalling or lagging whatsoever. One of my friends said it might be the piston rings. I have no idea. Thanks.
Hey there
You did not mention anything about overheating, coolant loss or your transmission shifting funny. I mention these because white smoke out the tailpipe usually means there is coolant leaking inside the combustion chamber inside the engine or there is automatic transmission fluid leaking inside the combustion chamber.
The first thing I would look for would be is your radiator low on coolant? If so, I would get a cooling system pressure test to determine if there is an internal coolant leak in your engine. Blown head gaskets are the first thing that comes to mind here and this pressure test should reveal this to you.
If you do find you have a blown head gasket or some other internal coolant leak I would recommend you try this over the counter product first before you spend any big bucks overhauling the engine.
If the pressure test determines the coolant is not leaking, then you might want to see if your transmission is equipped with a vacuum transmission modulator valve on the side of the transmission.
This valve will have a rubber vacuum line attached to it, if you remove the vacuum line from the valve and transmission fluid comes out you need to replace the transmission modulator valve.
If you suspect an internal coolant leak like a head gasket problem try doing this FIRST if you are seeing white smoke out of exhaust.
Please share this with your friends,
Austin Davis