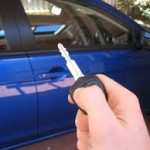 I have a Toyota Corolla and I brought it to a car alarm shop about 5 days ago to install a remote car starter and then everything was fine…so 2 days after in the morning the car wouldn't start…thought we left something on…boosted it drove to work…came out of work dead again??? So boosted again and drove home, left running in driveway, died after 10 minutes.
So in conclusion, I am sure that it is the alternator but I need to find out if the installation of the remote car starter could have played a part in the failing of my alternator.
Thanks in advance.
Neil
Hey Neil,
Yes, the remote start installation does sound fishy does not it since you now have a possible voltage drain problem. A voltage drain is caused by some electrical items that is ON when the ignition key is OFF and the part should also be OFF.
Usually we see voltage drains from items like:
1. Aftermarket radios – not originally installed at the vehicle manufacturer
2. Aftermarket car alarms – not installed at the manufacturer
3. Trunk, interior and hood lights that are ON when they should be OFF
4. Electric antenna's, seats, seat heaters that are ON when should be OFF
5. Alternators with internal problems – unplug the wire connection on the alternator overnight to test
I would first go back the install shop and have them do a basic electrical system test, which should include –
1. Perform load testing on the battery – Is your battery any good?
2. Perform a voltage drain test – Is there something draining the battery of power?
3. Check the alternator output – is the alternator recharging the battery?
4. Check battery cables and connections – is everything hooked up tight and allowing electricity from the alternator to make it to the battery
But, to me from what you have shared with me I HIGHLY suspect that they have wired their remote start feature to an active circuit in the fuse box that is drawing too much power from the battery.
I would also be concerned that they damaged the alternator itself, hooked something up wrong and blew up the "diode" inside the alternator so not only is it not charging the battery IT is acting as a voltage drain with the ignition key OFF.
BUT, before you just run out and condemn the alternator or the shop, check all your fuses first both inside the vehicle on the driver side lower dashboard and under the hood.
Please share this with your friends,
Austin Davis