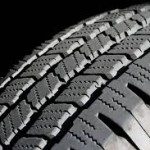 I have a Toyota Tacoma Double Cab 4WD.  The vehicle seems to have a wheel balance problem.  For the three months that I have owned it I feel a vibration or wheel hop throughout the vehicle typically at the same speeds.  Starting around 60 mph and can continue up to 70 mph where it tapers off or becomes tolerable.
The tires are Yokohoma Geolander HTS tires on the factory 16" rims.  I have had them high-speed balanced twice and road force balanced once all at separate establishments with no change in the issue.  Each person saying the last didn't balance them properly.  The tires have plenty of tread and I can't see ditching them.  Two of the tires were reindexed during the road force balance attempt.
This problem is preventing the vehicle from being a joy to drive due to the fact that the speeds it occurs at are where I drive 98% of the time.  I just want to be certain that I am not chasing the wrong problem and don't want to get new tires if the problem is not the tires.  Just looking for an opinion from another source.  Any assistance is greatly appreciated.
Thanks,
Brian
Hey there Brian
This was a common complaint in my shop with 4wd and large SUV vehicles, tire shimmy.  99% of the time it was a problem in the tire itself and replacement of the tire was the solution.
A more aggressive off road tread might last long but the tire becomes out of round fairly easily and causes a shimmy that can never really be balanced out.  if you are not really an off road guy and the truck spends more time on pavement than dirt I would highly recommend replacing the current tires with an all season more highway friendly tread.
I really like Michelin tires best, but its a personal preference more than anything else.
Keep me posted.
Please share this with your friends,
Austin Davis
P.S. Do you have a comment or suggestion for Brian?  Leave your comments below!