Pontiac Solstice – or Soltice
I have never been much of a fan of Pontiac, at least not in the sense of actually buying one of them. As a auto repair shop owner I loved them, because of their poor workmanship and recurring mechanical breakdowns. But…just on looks ALONE, the all new Pontiac Solstice is something that I would definitly take a closer look at buying.
I am not quite at the age where most men buy a Corvette, but this Pontiac Soltice might make a few would be Vette buyers think twice. I do however live in Houston, and we LOVE our big SUV's and trucks. This car is small, and I don't think I would like being in such a small car on the road with these other big vehicles.
A friend of mine has a Mazda Miata, and one ride in that little thing on our highways was enough for me.
I really do not know much about these engines, or how well the maintenance records will be for these cars, but they sure look cool!!! Let me know your thoughts on this vehicle.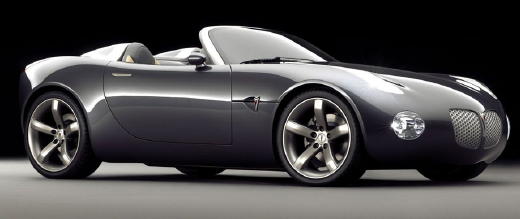 Engine & Power
* Ecotec® 2.4L DOHC"
Transmission
* Aisin® 5-speed manual close-ratio
* Optional 5-speed automatic
MPG mileage estimates**
* Ecotec® 2.4L DOHC: 20/28 (city/highway mpg)
Packages
Convenience Package, includes cruise control, Driver Information Center, fog lamps and steering wheel accessory cruise control and Driver Information Center controls
Power Package, includes power windows, power door locks, keyless entry, remote and outside rearview power mirrors, remote control, electric, body-color
Premium Package, includes 3-spoke, leather-wrapped steering wheel with steering wheel accessory controls and Ebony or Steel/Sand leather-seating
Smoker's Package, includes ashtray and lighter (SPO-supplied, dealer installed)
Base price is less than $21,000 – this car is worth your attention – If you own one of these cars, please email me your comments, they will be helpful for other visitors.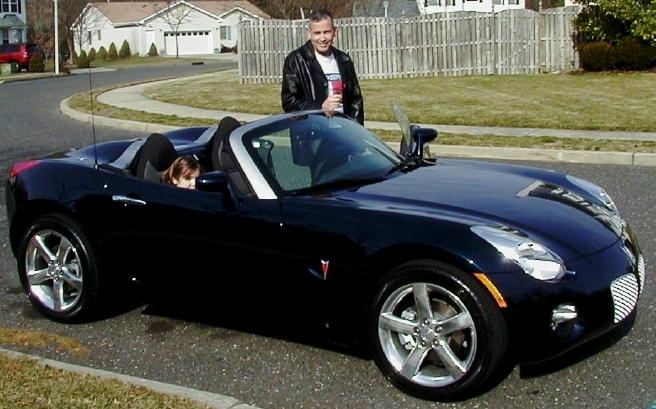 Reader comments
"I'm glad to see that Pontiac put out such a great product. If you get a chance to drive one, if you haven't already, you will see that it has a lot of power even when taking off and it's a great ride. All four of my Children love it. I bet the Turbo is going to be great" Victor- NJ