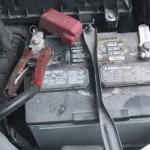 I have a fairly new (1 yr) battery. It keeps draining overnight, but I'm pretty sure it is the work of a vandal since every morning the trunk is open/ajar and the battery is drained so the car won't start.
The radio, door locks, lights work ok but the trunk is open for no reason. Is someone vandalizing my car with some sort of remote device in which they drive by and drain my car's battery?
Dan
Hi Dan,
Man you got me stumped. I personally have not seen a remote device that will do that, but bet there is one.
If nothing is missing from your trunk and there is no access to the interior of the vehicle…either someone is playing with you or the trunk release feature has a problem.
Can you manually lock the trunk? What about put something on top of the trunk for a few days to weight it down. If someone is playing with you I would think they would remove the weight as well.
If the weight is still there either someone else has the same key-less operator as you do and when they open their trunk it also opens yours. Try opening your trunk at night and see if anyone else's trunk opens too? You can have your remote reprogrammed to another frequency if so.
Common Battery Drains
As far as sources for draining a car battery, trunk, dome lights (the interior light in the ceiling and in the door) and hood lights are a pretty common source. If you cant figure out how or why the lights are staying on, remove the bulb for now and have your mechanic check it later.
A "drain" refers to anything that is draining the battery of power when the ignition key is OFF but that part is still ON and draining power or more power than it should as the vehicle sits.
I have also seen electric car seat motor and electric antenna motors continue to run and drain the battery with the key OFF.
Having your mechanic do a "battery voltage drain test" will help you isolate those issues.
Please share this with your friends
Austin Davis