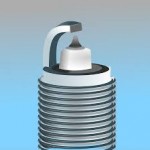 I have a Chevrolet Astro Van All Wheel Drive V6. For over a year now as I am driving the engine would quit, while pulling over to the side of the road, I would try to restart and it would always restart but now when the engine quits it will not restart for two hours later.
This could happen after driving only ten minutes to one hour. I have had three different mechanics look at it. They cannot find the problem. The fuel pump has been replaced three times, fuel filter replaced, much of the wiring has been repaired or replaced, battery was replaced, starter and alternator replaced.
I feel that the mechanics are guessing as to what is wrong. I have spent so much in repairs and the problem still has not been fixed. The van is still in great condition with low miles to just junk but that is what I am about to do if it cannot be repaired.
Please help, I am very discouraged. I feel it is in the electrical system.
Thanks for your help.
Robert
Hey Robert,
I feel your pain man. Intermittent dying problems can be a real pain to diagnose and repair. You really need to narrow down this issue to a lack of fuel pressure or lack of spark problem though. Next time this happens I would listen for the fuel pump "whine" for 2 seconds when you turn the ignition key to the ON position.
If you do not hear that electric fuel pump whine from the fuel tank you might have a bad pump or no power going to the pump. Sometimes you can get someone to bang on the bottom of the fuel tank with your fist or a rubber hammer AS you crank the engine over.
This can kick start a weakened internal electric fuel pump. These in take electric fuel pumps can overheat and fail to operate again until they cool down. Three fuel pumps replaced in a few years would make me suspect installation of cheap brand of fuel pump, too much battery voltage to the pump for some reason or a problem with the installation of the fuel pump inside the fuel tank that is damaging the fuel pump. I have also seen a rare instance where the fuel tank itself was defect and caused the pump to move around inside the tank and basically destroy itself.
Since you are going to drop the fuel tank to replace the pump, I would take a flashlight and look inside carefully to make sure the fuel tank is in good shape and there are no pieces floating around at the bottom or the part of the tank which holds the pump is not damaged.
If you hear the whine, I would then check for spark at the spark plugs. If no spark, check the ignition coil, distributor cap (if you have a distributor), and ignition rotor and ignition module and pick up coil inside the distributor.
An ignition module can overheat and fail to produce spark until it cools down again. You can sometimes take some cold water and run it over the module to cool it down where it will restart again.
Please share this with your friends,
Austin Davis