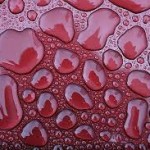 Austin, I have a small scratch on the driver side fender of my new BMW and I have tried to wax the scratch out twice already with no such luck. What else can you recommend I try?
Danny
Conroe Texas

Hi there Danny!
Well, what I can recommend you try is using rubbing compound to remove the scratch as wax is not designed to do so. To make this a little easier to understand, I made a short video explanation for you. I also talk about a few products that I personally use, although I am not affiliated with them.
Let me know if this helps or if you need more info. Best of luck
Rubbing Compound
This is used to remove surface scratches in the paint, but use with caution because this stuff is really gritty and if you push down too hard you will destroy the protective clear coat finish.
I would also just use it on spat areas, not on the entire surface of the vehicle. Use a wax product after you finish to produce the polished shine again. Also use in straight lines, NOT in a circular motion to reduce any swirl marks that might happen.
Swirl marks – more visible on darker finishes, in the sun you will see a circular pattern of small scratches "swirls". You do NOT want them on your paint finish.
Polishing Compound
Similar to rubbing compound but not as gritty and primarily used to remove swirl marks and environmental pollution (acid rain) that has dulled the paint luster.
You can use this on the entire vehicle, applying with LIGHT pressure though it can still damage the clear coat finish. You want to use a wax product after you use this too.
Again, use this product in straight lines as well, not in circular motions to reduce swirl marks.
Car Wax
Mainly used to help protect the paint surface and help restore luster and gloss of the existing finish. You can use as much as you want and as often as you want without many real negative issues.
I am lazy and prefer to use spray wax products, and I use them often…it's fast and super easy.