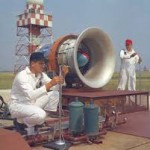 Dear Austin, I have a Oldsmobile Alero with only 102K miles. I have taken good care of the car since I bought it new.
Just recently my transmission started whining. I had the transmission serviced with a new filter and and synthetic fluid, but the whine continues.
The mechanic that serviced it tells me the whine is the transmission. The car with automatic transmission runs and shifts just fine. Is this something I need to be concerned about? The car is in good condition and I would like to drive it another 100K.
Ron
Hi there Ron
I would get a second opinion on the noise. I have been fooled many time with noises on these models, a/c compressor pulleys, water pump bearings, belt tensioner pulley and alternators all produce about the same whine noise. Those noises seem to travel throughout the engine and transmission and can be really hard to pin point.
I will usually remove the serpentine fan belt to eliminate all those accessory pulleys and make tracking down the noise a little easier.
Good video on how to find noises on a vehicle, take a watch
Since you mentioned you think the transmission is at fault, I would start by checking the fluid level. Low fluid levels in just about anything, transmission especially will produce whining, clicking, clacking noises so start with that first.
Sometimes using the wrong type of transmission fluid will produce weird noises and "shutter" vibrations when shifting. I have seen this first hand a few times, a customer has a noise in their transmission and the fast lube oil change place just added fluid, but it was the wrong type for the vehicle.
There are a few additives for the transmission you can find at your auto parts store for noises and hard shifts, Lucas and Wynns makes one. Worth a try if you are certain the noise is actually coming from the transmission though.
This person has a whining noise in his transmission too, see what he did
Please share this with your friends
Austin Davis