BMW 3 Series (328i) Review
I've owned a lot of great cars (some sporty, some not) and have driven many others. When I shopped for a new car, I included BMW's in my spree. I first drove a gorgeous BMW 525 model and was disappointed. I loved its design! The BMW is in an elite league partly because of their design style.
The front grill work and headlights represent the finest combination of compelling design, power, and confidence. The handling of the BMW 525 was superb and the car had more interior space than is apparent. What disappointed me was the pick up and acceleration. Darn. An almost-perfect car.
I then discovered that the BMW 3 Series also has ample interior room (I like to offer comfortable and spacious back seats to other passengers) but much better pick up and acceleration. In fact, the car I bought, a BMW 328i, is simply, a hot car!
This is the only car I've driven that really and truly lived up to its marketing pitch. The BMW 3 series cars really are your Ultimate Driving Machines. It's difficult to describe in words; you have to just take one of those babies out on the road. And it's more than speed.
Most cars advertise how fast they are (as if that's all we care about) but a BMW walks the talk, or rather, drives the drive. They handle so much better than any other car on the road. Period.
Buy Used From a Reputable Reseller
My particular car was purchased through a BMW reseller – Auto Advantage in Manassas, Virginia. They only sell used BMW's and they have lots of them. Every car I saw and drove was in excellent condition.
The guarantees and warranties offered by Auto Advantage put them in a front line competitive position over any other facility I visited. In addition, they believe in a no pressure sales environment. I know you won't believe this but it was actually a PLEASANT experience to purchase my hot auto. No, I get nothing from them for promoting my experience other than the best car I've ever owned.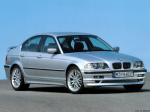 When I purchased my BMW 328i, it was two years old, had 28,000 miles, and plentiful gadgets and accessories. There were no scratches, dents or any other indication the car had been used AT ALL inside and out. I paid just under $28,000 for it and feel I got great value for my investment. It was in perfect condition – just what they said – and has been the ultimate driving machine from the moment I drove it off the lot.
Darcie Davis
www.DavisKingsley.com