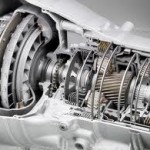 Hello Austin,
I hope you can help me out with a problem I am having with my vehicle.  I need desperate help.
I Have a Delta 88 Oldsmobile Royale Brougham with a 3.8 V6 motor.  My car has 88,980 miles on it.  I got the car in August and the car has had this problem since then and it is not getting any better or worse.
Here is the Problem….. When I drive the car the first time for the day and don't let the engine warm up when I reach between 25/30 MPH  the car will stick in gear and rev really high.
I have to put the gear indicator into the 2 position to and get it to 30 or above before it will quit revving up and then shift.  Once the car shifts that time it will shift perfect for the rest of the day no matter how far I drive and how many trips I make….
Here is the problem if I let the car warm up about 15mins…. When I let the car idle for about 15 minutes and then drive for the first time it will still stick between 25/30mph but the engine does not rev as bad… AND Then I have to put the gear indicator into the 2 position but It shifts much faster this way and the engine don't rev up as bad.
Please help me, I have had this car to several mechanics and they have not fixed the problem yet and It has cost me a lot of money.  Thursday March 3 I just got the car back from a mechanic and it is already doing it again. That mechanic tried some valve thing that has to do with shifting.
As soon as got in the car to drive it home it did the same exact thing as it has always done since I got the Car.  I have been unemployed for a very long time and I am on a very tight budget…. Please help me with any ideas so I don't keep wasting money for mechanics not to fix the car…  Thank you very much.
Tom
Hey Tom
Wow Tom, that's a strange problem I am not familiar with but this is what I would do if you came to my shop.
1. Check AND clean the throttle body
2. Check and lubricate the throttle cable and the shift cable
3. Make sure nothing is in the way of the shift cable or throttle cable causing it to bind
4. Read the onboard computer memory and see if any codes have been stored
5. Check for a vacuum leak under the hood in a vacuum hose or a vacuum modulator on the transmission that is leaking fluid (usually you will get a cloud of white smoke out the tailpipe)
Hope this helps
Austin Davis