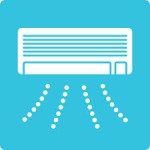 I really need your help. I have a 9 month old baby and my A/C is not blowing cold air!!!! I have a Ford Explorer sport. When I bought this truck 3 months ago the air would blow but it was all hot air. We thought it just needed charged with Freon, but its fully charged. Now, its gotten to the point where it won't blow any air AT ALL.  Where should I start? What should I do?
I am a single mom and know nothing of cars.
Thank you so much,
I hope to hear from you
lisa
Hi Lisa
If no air what so ever comes out of the vent I would start by checking the fuses and the blower motor which is under the hood on the passenger firewall. You should lightly tap on the blower motor with a hammer with the engine running and AC and blower switch on high speed. That can sometime kick start a bad blower motor. I would then check the blower switch in the dashboard but usually the  blower motor is the culprit
Please share this with your friends
Austin Davis
Reader Follow Up
Hello!
First, Thank you sOO SOO Much for your help. you are a God send!
Ok got the blower motor working but now its just spitting out hot air instead of cold air. So, I got that device and its all charged and free-on is full….But still hot air…So what would you suggest now?
Thanks again!
Lisa
Hello Again Lisa
I would make sure the AC compressor is coming on and the compressor clutch is engaged and turning the compressor.  Turn on engine, open hood, turn on compressor and you should hear a click and see the compressor clutch start up and turn the compressor.  If it does not come on, you need to check fuses and relays, the dash switch and power to the compressor.
If the compressor is turning, then get a mechanic to hook up the gauges and see what the pressures are in the system, I would bet you have no Freon inside the system due to a leak somewhere.  Adding freon and locating and repairing the leak is the next step.
Austin Davis