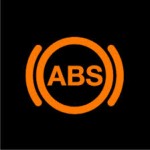 I could really use your help. I had the above situation and just now pulled into hotel . I am 120 miles from a Volkswagen dealer. I have to wait till Monday. To call the dealership since it is a Saturday…
Is it dangerous to drive the car for the next 115 miles to the dealer ?
Also do. You have any idea if Volkswagen dealer would handle the problem? Mine is a 2000 A6 2.7T Audi with quarrel.
I am more than 350 mile from Houston….
Simply don't know what to do
Could use a little help in understanding what is the next best thing to do coming Monday to get the problem fixed
Hi there,
Yes, you can drive with the YELLOW ABS light on, although the ABS system will be disabled and will be just normal brakes.
The AUDI dealer will be the best place for this, and hopefully it is just a wheel sensor malfunction or something simple and fairly inexpensive. A Volkswagen dealer will probably not work on this.
You are not going to hurt anything driving with the YELLOW light on, a RED brake light means DO NOT DRIVE THERE IS A MAJOR PROBLEM, but yellow means caution.
Please share this with your friends
Austin Davis