Reader Question: I have a 2001 Ford Taurus that is having problems idling and when I put on the brakes, it stops but it does not feel normal. When I pulled into the garage I let off of the gas and the lights went dim it still idled but it wasn't idling correctly.
Do you think it is the alternator?
Please help me.
Stephanie
Hey Stephanie,
I would ask your mechanic to inspect and clean the throttle body and the idle speed control motor. Those items get dirty and routinely need to be cleaned out.
It is a simple and inexpensive repair and should be part of maintenance regardless if it corrects this particular issue or not. It is the first place I would look.
Here is a picture of a typical throttle body with the fresh air hose from the air cleaner removed.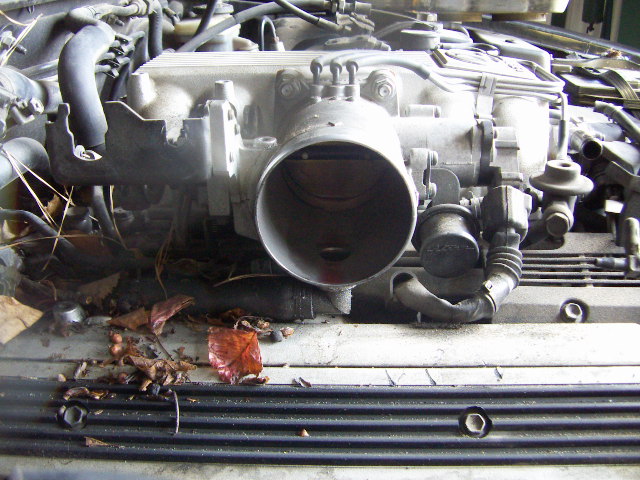 Blessings,
Austin Davis