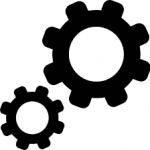 Shall I keep my Ford Windstar after the transmission is broke down (need US$1,500 to replace with a 70k used transmission)?
It has 180k (highway driving) miles on it. A couple of months ago, I just put US$450 on it for the brake system.
On the other hand, should I buy a new used car?
Please response soon since I do not have a car to use and I have two children.
Thank you very much.
Shing
Hey Shing,
Before you make that decision, I would get your regular mechanic, or a mechanic that you trust to thoroughly inspect the vehicle for you and see what other maintenance items might need to be addressed in the near future.
If the rest of the vehicle gets a clean bill of health report, I would probably stick with the Ford Windstar and install the used transmission.
However, US$1,700 for a used transmission seems very high to me. I could probably get your transmission overhauled for about that price maybe just a little bit more.
Just for grins, call two of your local Ford dealership parts departments and ask them how much a rebuilt transmission is. Then call your local mechanic and ask them how much they want to install this transmission for you.
This way you get a Nationwide Ford warranty just in case anything should happen away from home. I would charge you $525 to install your furnished transmission in my shop.
I would also call a few local junk yards in your area and find out how much you can buy a used transmission for and do they offer an extended warranty, most will for a nominal fee.
Then call two local transmission-rebuilding shops in your area and get quotes to totally overhaul your transmission, also find out how long it will take to complete, and what is the warranty period and how and where do you make a warranty claim. Most transmission shops require you to return to their shop for any warranty work.
If by chance, your Ford Windstar after inspection is deemed needing many other costly repairs, I would have your mechanic inspect the used car you are considering. There is a good chance the "new" used car could need more repairs than your current vehicle.
Please share this with your friends,
Austin Davis